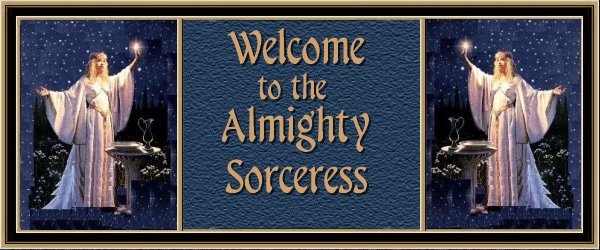 HELLO EVERYONE!! I AM MOVING INTO THIS SITE SINCE THERE IS NO MORE ROOM FOR ME TO CONTINUE IN THE ALMIGHTY SORCERESS'S NEW WORLD. I HOPE YOU WILL ALL FOLLOW ME HERE TO MY NEW LOCATION, AT THE ALMIGHTY SORCERESS'S NEW WORLD TWO!!


IT SURE HAS BEEN A PLEASURE ENTERTAINING YOU, AND I'M SO PROUD OF ALL THE WORK THAT I'VE DONE AT MY OTHER WORLD. I PROMISE, THIS NEW SITE WILL BE EQUALLY AS GOOD AS THE OTHER ONE WAS, IF NOT BETTER. HERE YOU WILL SEE A LOT OF MY NEW WEB GRAPHICS SETS BEING PUT TO GOOD USE.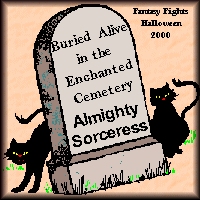 IF YOU HAVEN'T SIGNED MY SPELLBOOK, PLEASE DO!! I LOOK FORWARD TO READING YOUR COMMENTS! THANK YOU!!